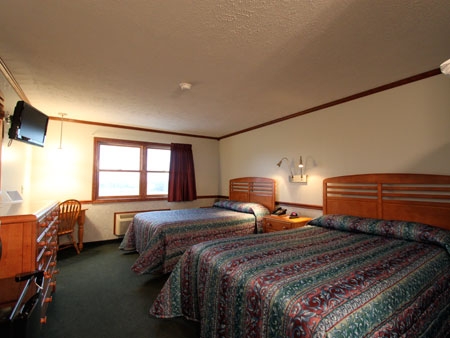 Welcome to Ridge View Lodge
...see
Our Suites
!
Enjoy a great meal next door at
The Ridge View Inn Restaurant & Lounge.
Book a comfortable, clean, pleasant stay at the Ridge View Lodge. Located just outside of Lowville, New York on the ridge of Tug Hill in the Adirondacks! See Snowmobile Rentals.
Check Out Our All New WebCam For Snowfall!
Ridge View Lodge
7491 State Rt. 12
Lowville, NY 13367
Phone: 315-376-2252
Fax: 315-376-2977
Email: ridgeviewlodgeny@gmail.com
Trailer Parking: $100/season | $400/year around