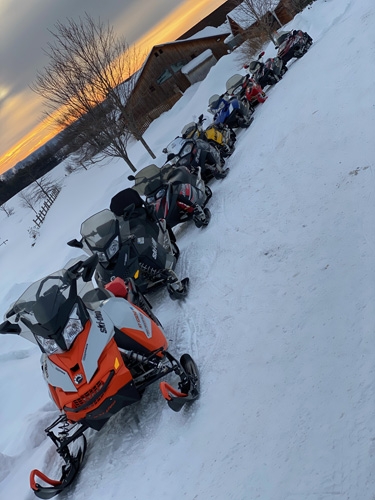 There are many more restaurants around the area, from your usual fast-food stops to locally-owned sit-down diners and restaurants. A full list of the restaurants as well as menus are available for request at the front desk.
Snow Recreation | Hunting & Fishings | Wind Towers | Skiing | Racing | Nature | History
Ask Us About Sled Rentals!
The Ridge View Lodge is located just a few miles from the Tug Hull Plateau and in the snowband of Northern New York. We recieve some very wonderful winter weather and pleanty of snow. Because of this, there are many snowmobile trails and snowmobiling is one of the top recreational activities in the area.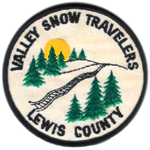 This is the perfect time to view the pristine wilderness that can only be found in Northern New York.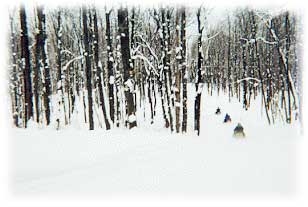 Of course, there is plenty to do during the non-snowy months as well. When there is no snow, the recreation of choice is four-wheeling. The wilderness is just as beautiful during the summer as it is during the winter, and the fiery beauty of autumn is one of the main attractions of the area.
The adirondacks offer great family fun, canoeing, skiing, snow kite surfing and other outdoor activities. Learn much more by visiting a few of the below featured websites.
For information on ATV trails, snowmobile trails, or other activities around the Lewis County Area, please visit the Lewis County Chamber of Commerce website for a list of area events and more details about our area.