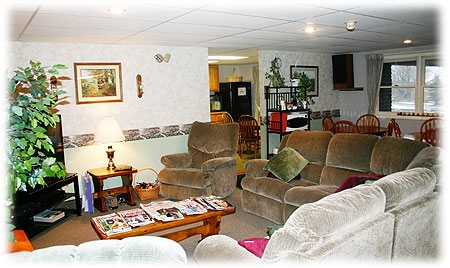 Enjoy a comfortable, clean, pleasant stay at the Ridge View Lodge, located just outside of Lowville, New York on the ridge of Tug Hill in the Adirondacks!
The Ridge View Motor Lodge was built by the previous owners, Martin & Shirley Beyer, in 1988-1989, on what was a grazing pasture for cattle from their 250 acre Dairy Farm. After selling their herd of dairy cattle, they turned their eyes toward a new venture. After a great deal of research and investigation, they found a serious need for more overnight accommodations in the Lewis County area. Martin & Shirley began plans to construct the Ridge View, whose name comes from the Ridged area that can be viewed from the back of the Motor Lodge. After numerous set backs, including the original contractor going bankrupt, Martin took over as the contractor of the building, hiring the original crew from the now defunct construction group that had begun the project. That was not the end of the troubles though. During a powerful windstorm, 314 of the rafters were blown down, after just having been set the day before. Discouraged, but yet determined, they picked themselves up, re-set the undamaged rafters, ordered more, and continued on. Through a snowy and blustery winter, the men worked on using torpedo heaters inside to keep the building warm. After many months and a great deal of hard work, the Ridge View Motor Lodge opened for business in May of 1989. That Thursday evening, the Ridge View had its first guests, two employees from the Kraft Food Company, in town on business.
Nearly 20 years later, the Ridge View is still hosting guests for Kraft Foods, Fibermark, Climax, Qubica/AMF, Lewis County General Hospital as well as many other companies. The Ridge View has built quite a list of patrons that visit the area. Whether it's for business, family, recreation, or just simply passing through Lewis County we thank all of our guests for their patronage, and hope they have enjoyed their stay with us.
We offer our guests complimentary breakfasts every morning. We also give access to two conference rooms for large parties or meetings. For guests with children (or who are children at heart), we offer a game room for entertainment. For business travelers we offer wireless and wired internet access.*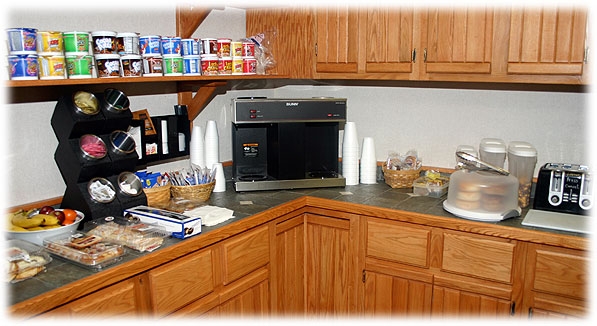 Our conference rooms offer a wonderful atmosphere for any business meetings or parties. Reservations for conference rooms can be made by calling our front desk (315-376-2252).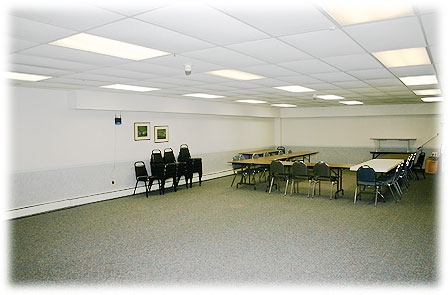 For guests with children, we have a wooden playground behind the hotel. The playground may be used from sunrise to sunset.**
After a long day, feel free to relax on the dock overlooking the beautiful pond owned by Martin and Shirely Beyer, the hotel's previous owners.
*Ridge View Lodge accepts no responsibility for and makes no gurantee against lost, stolen, or damaged data during the use of our network (wireless or wired). Use of our unsecured network is at your own risk.
**Adult supervision is required during use of the playground.