Snowmobile Rentals
See Rental Terms, Conditions and Pricing details below.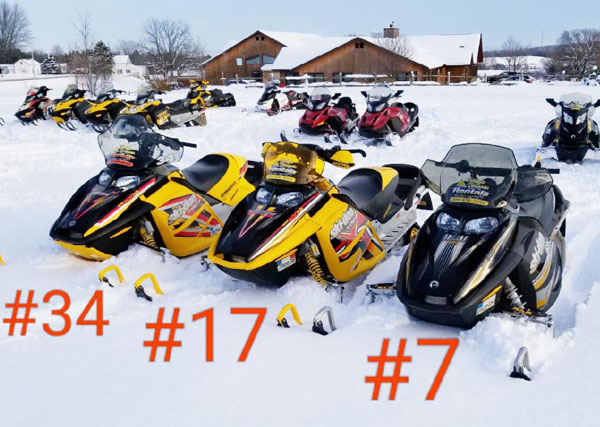 http://nysnowmobilewebmap.com/webmap/ridge-view-lodge
Tug Hill Ridgerunners Snowmobile Rentals @ Ridge View Lodge
Half Day Rentals: 8:30 am - 12:30 pm or 1:00 pm - 5:00 pm
Full Day Rentals: 9:00am – 5:00pm
*Note: snowmobiles not back by 5:00pm will be charged an additional $40.00 per hour.
*There is a $50 fee for canceling a snowmobile reservation under the 48 hour cancellation policy.
NOTE: All snowmobiles are in mint condition with carbides and studded tracks.
Seasonal Trailer Parking available - $100/season
Year-a-round for -- $400/year